Me with No makeup and hair still wet from shower, getting old and don't care. If I make it too old age, I bet my hair will be an odd color, as I just dont like it natural. This seems to be my look lately. I went back to the blue/green hair. I feel I look washed out with the grey (probably because I feel washed out inside. ) I wanted pics of me and Lucy, but had to do them separately, she wasn't in a 'picture taking' mood.
So, I Haven't done much painting lately, or much creating outside of my picture book project which hasn't been shared here. The Children's book is almost done for the health care facility I go to and I'm really happy about that. I've procrastinated on it for sooooooo long. It's Much smaller than I initially was going to make it. I have to re-do most of the drawings to fit the new format. When you are doing your own self-published books, you have to keep costs in the forefront of your mind mind, unless you have the extra $ to throw at the project. Its a donation from me, so I have to keep it affordable. It'll be cute though in a small format. I wish I had researched it more prior to creating the drawings, but you live and learn. When its done I'll post it here.
I hope whomever read this has a very Happy New Year ahead!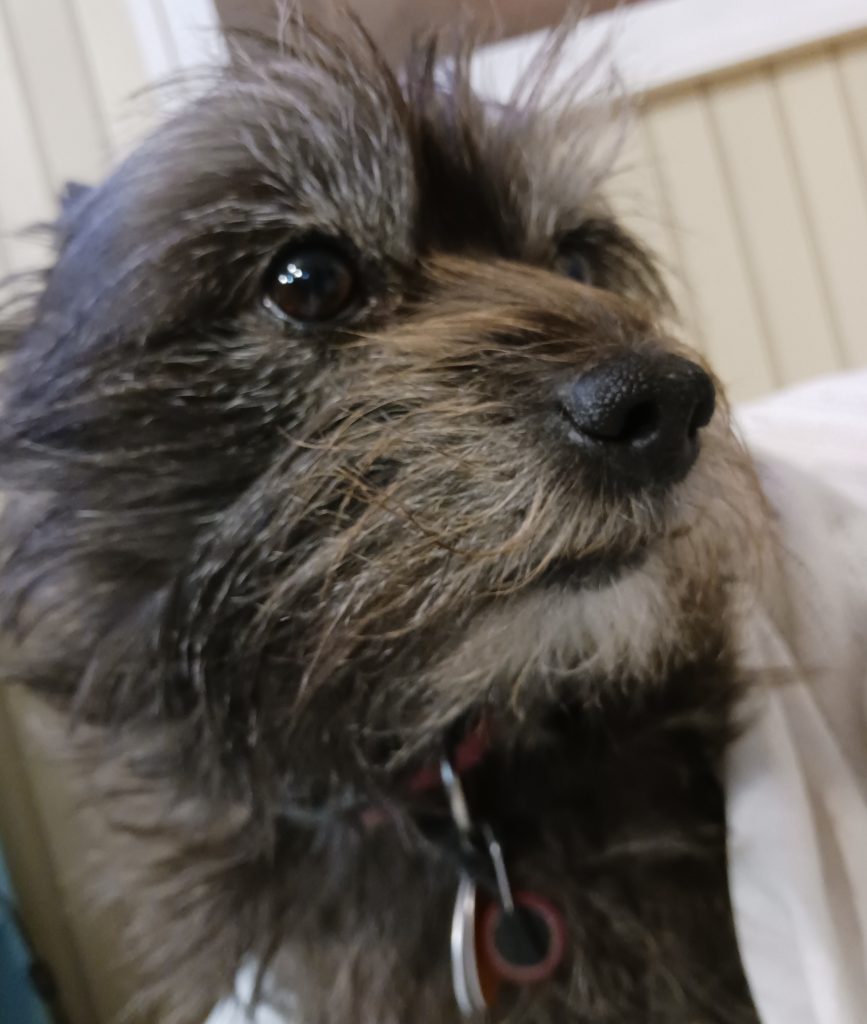 The Luce=Adorableness. I love her grey hair